Welcome to the Mountain Bike Tourism Association!
The MBTA is a unique non-profit organization committed to establishing mountain biking as a safe and sustainable tourism experience in Western Canada, perhaps the most scenic and challenging mountain biking destination on the planet! We work collaboratively with a network of businesses, bike clubs, communities, resorts, and government agencies to achieve our goal…
..to have Western Canada recognized for its world class sustainable trails and abundant mountain biking experiences that are supported by enthusiastic communities and resort operators offering high quality services.
News
Revelstoke, BC  April 10, 2017 – What do mountain bikers look for in a destination? Great trails, mountain scenery, friendly towns with a passion for outdoor adventure…sounds like Revelstoke! This September 13th to 15th, Revelstoke will host the fourth bi-annual...
read more
Mountain Bike Tourism Symposium
Revelstoke, BC - September 13 - 15, 2017
Stewardship is the core theme for this year's event and emphasizes the importance of taking care of our trails, our businesses, and our industry.  Learn more at www.mtbtourismsymposium.ca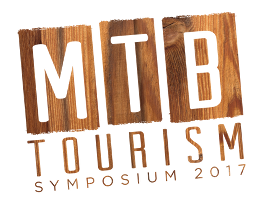 2016 Sea to Sky Mountain Bike Economic Impact Study
Check out results for:
Newsletter Sign Up
We send out newsletter a few times a year, if you would like to be updated with our news, please sign up below.  We uses a double opt-in system, once you have signed up, we will send you an email for your to verify before we put you onto our list. Privacy Policy